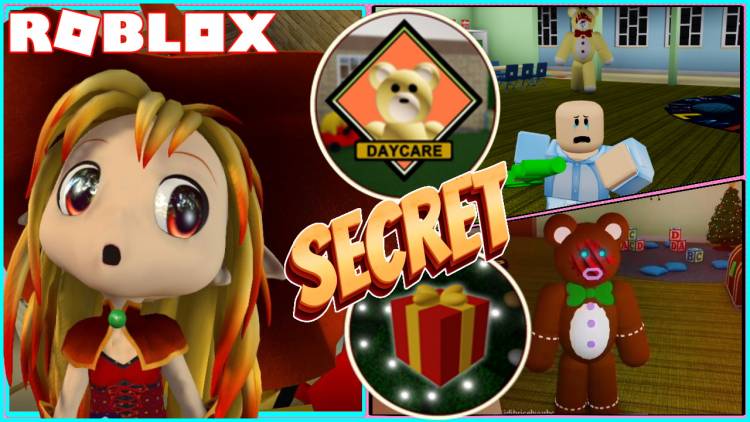 Roblox Teddy Gamelog - December 19 2020
In this video, I am playing Roblox Teddy Christmas Update! I will show you how to get the Secret Gift Badge and the Gingerbread Teddy Bear Skin Character! Also how to escape the Chapter 1 Daycare!
A giant life sized cuddly teddy bear, but something doesn't seem quite right...
The game is sort of like Piggy game. Each round, players are given the role of survivor or Killer / Teddy. The objective of the survivors is to unlock the exit and escape before the timer runs out, while avoiding the Killer Teddy. The objective of Teddy is to kill to prevent survivors from escaping. It is a survival game, with two game modes - player or bot.
-- Use these time point to skip to the section in the video:
0:01:24 Intro Cutscene!
0:04:09 Location of the Secret Gift that contains the Secret badge and secret gingerbread Teddy skin! (Only one player can get it per round)
0:06:43 New Round - I AM TEDDY!
0:10:46 I AM TEDDY AGAIN! With the new Gingerbread teddy skin!
0:13:27 Finally not the Teddy! I will try to escape now!
0:16:47 We Escaped!
If you liked my video please LIKE, SHARE and SUBSCRIBE ??? !!!
-- Roblox Teddy [Alpha] CHRISTMAS UPDATE By GnomeCode
-- About Teddy
A giant life sized cuddly teddy bear, but something doesn't seem quite right...
ALPHA Phase
Teddy is still in Alpha, this means you may encounter bugs, glitches or things breaking. If the game shuts down, that means I'm updating it. If something is wrong, then let me know so I can fix it!
Roblox Teddy Created 10/31/2020, Updated 12/18/2020, Max Players 6, Genre Horror. (Online Multiplayer Game, Teddy, Secret Badge, Secret Skin, Gingerbread skin, How to escape, Escape)
-- Yesterday Gamelog
- ROBLOX PIGGY! HOW TO ESCAPE THE NEW CHAPTER 4 (BOOK 2) - https://chloetuberchannel.blogspot.com/2020/12/roblox-piggy-how-to-escape-new-chapter.html
Let me know in the comment what game you would like to see me play.
I Love you all Chloe Tubers!
Roblox Teddy Gameplay / Chloe Lim December 2020 Gamelog / #Teddy / #SecretSkin / #SecretBadge
Click Here to Visit