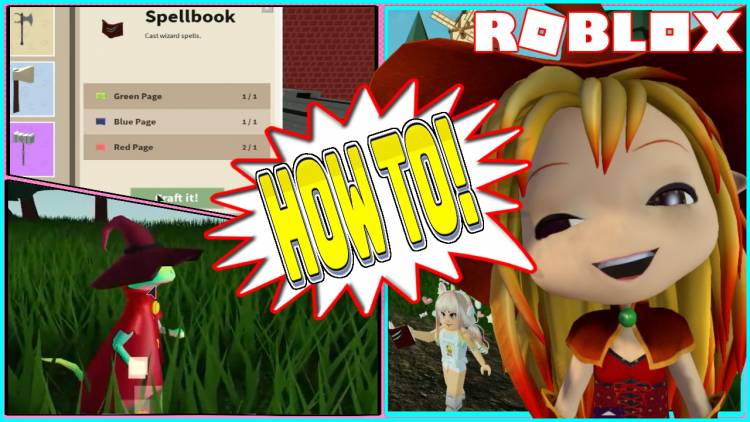 Roblox Islands Gamelog - July 19 2020
In this video, I played Roblox Islands [WIZARDS]! Sky Block or SkyBlox which is now renamed Islands IS BACK! With NEW UPDATES! - I will show you How to Defeat Wizards to get all color pages and make the Spell Book, Mushroom Block and more! There's a new Wizard Mob Island where you need to defeat some Buffalkor on Buffalkor Island to get the key to enter the new Wizard mob Island. You can find the lizard wizards in this new Island, you have to keep killing these Lizard Wizard to get a lucky drop of RED, Blue and Green Pages to make the Spellbook which is a WEAPON you can use the same way the Wizard are using them! You can also find mushrooms, acorns, horseradish, daffodil, crocus and more on this new island!
Why was Skyblox or now ISLANDS down? Because 'Minecraft' Had a Huge Problem With Skyblock in 'Roblox'. The root of the issue was a DMCA complaint, or copyright issue! The game is back now, stronger with new updates and all progress has NOT been lost!
The new Skyblox / Islands update includes: Wizard Lizard Mob, Spellbook, Mushroom & Mushroom Block, Foraging Items (acorn & horseradish), New flowers (daffodil & crocus), Added a tutorial for new players and MORE!
-- Use these time point to skip to the section in the video:
0:03:20 Lets look at all the new updates on skyblox / Islands!
0:06:04 This is the new MOB ISLAND PORTAL in Buffalkor Island but we can't enter because it needs a key! You can get the key by defeating the Buffalkors!
0:06:03 Found Acorns and Horseradish on Buffalkor Island but not the mushroom, so the mushroom must be in the Wizard Mob Island!
0:07:00 I was lucky, got the Wizard Island Key from the first Buffalkor I defeated!
0:07:19 Welcome to the new Wizard Island! Found mushrooms and the new flowers in here!
0:08:36 Found the Lizard Wizard Mob on top of the hill!
0:12:28 After much grinding, I manage to get all three color pages, red, green and blue pages!
0:12:54 Important tip for defeating the Wizard mob easily!
0:14:24 Back at my Island to make the Spellbook!
0:16:30 Selling the mushroom blocks in my Vending Machine!
0:17:42 Time to test out my spellbook on the Wizard!
-- About Islands
Welcome to Islands!
???? Build your own island
????‍???? Create huge farms
???? Sell items to make money
????‍???? Cook tasty delicacies
✨ Forage valuable items
???? And more!
????‍♂️ Update Log (July 17):
- Wizard Lizard Mob
- Spellbook
- Mushroom & Mushroom Block
- Foraging Items (acorn & horseradish)
- New flowers (daffodil & crocus)
- Added a tutorial for new players
- Bug fixes
Roblox Islands Created 4/8/2020, Updated 7/17/2020, Max Players 20, Genre All. (Online Multiplayer Game, Islands, Skyblox, Sky block, Spell Book, Wizard, Mushroom Block, Update)
-- Yesterday Gamelog
Let me know in the comment what game you would like to see me play.
I Love you all Chloe Tubers!
Roblox Islands Gameplay / Chloe Lim July 2020 Gamelog / #Islands / #Wizard / #SpellBook
Click Here to Visit