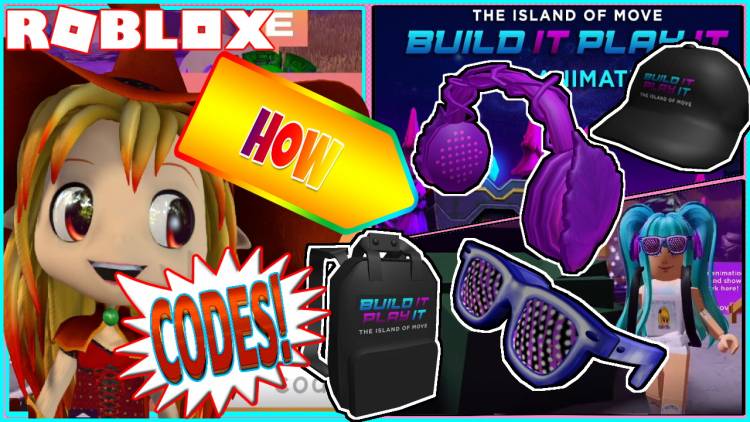 Roblox Island of Move Gamelog - July 18 2020
In this video, I played Roblox Island of Move! I will show you all the codes to get the Roblox Build it Play it Virtual Event Items for your Roblox avatar from the game Island of Move! Link for the game can be found in the description below!
The Build it Play it event teaches you how to Animate for games, in another words learn how to make a game where your players can level up by moving in the game with mobile device. You get to learn how to animate the characters or players in the game move and decide how you want them to move. Sounds hard? Don't worry, there's Beginner, Intermediate and Advanced level for you to learn from.
As a Beginner, you can go through the basics of animating a character on Roblox. In this guide, you will learn how to pose a figure and create an animation in the game.
For Intermediate, you can learn more about how to create and script character animations to celebrate player achievements.
For Advanced, this will take your animation skills to the next level, make games even more engaging with techniques from animator PineappleDoge.
-- Use these time point to skip to the section in the video:
0:01:18 These are the four Roblox Virtual Items I will show you how to get!
0:02:43 Walk up to this stage, click the CLICK TO INTERACT button! Choose Redeem Code and key in the first code!
0:02:55 The first code give you the Roblox Item - Build It Backpack!
0:03:33 Second Code gives you the Roblox Item - Hustle Hat!
0:04:21 Third Code gives you the Roblox Item - Speedy Shades!
0:05:15 Fourth Code gives you the Roblox Item - Cardio Cans!
0:06:10 Lets try playing the game! This game is meant for mobile tapping so my clicking is really making it slow!
-- About Island of Move
Create your own animations.
Make a game you can play with friends.
Earn awesome virutal prizes!
Roblox Island of Move Created 7/7/2020, Updated 7/16/2020, Max Players 20, Genre All. (Online Multiplayer Game, Island of Move, Codes, Roblox Items, Event, Event Items)
-- Yesterday Gamelog
Let me know in the comment what game you would like to see me play.
I Love you all Chloe Tubers!
Roblox Island of Move Gameplay / Chloe Lim July 2020 Gamelog / #IslandofMove / #ItemCodes / #EventCodes
Click Here to Visit