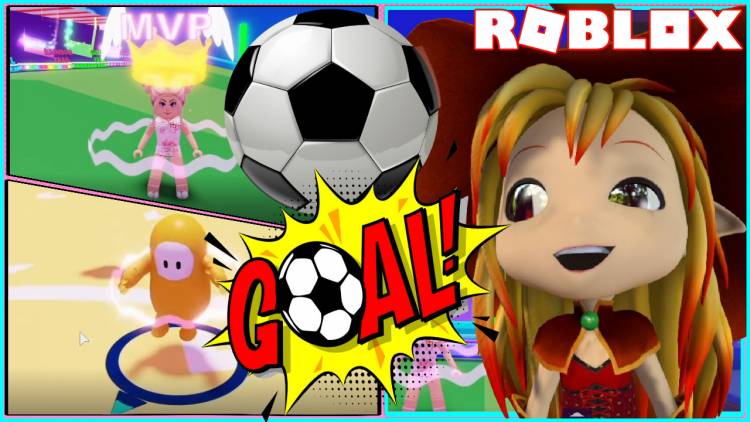 Roblox Fall Ball Gamelog - February 13 2021
In this video, I played the Roblox Fall Ball! The game uses the characters from Fall Guys and made them into a soccer game! Our team won all 3 rounds and I Got MVP in one of the rounds! You need to get the ball into the opposite team's goal to score!
-- Use these time point to skip to the section in the video:
0:02:29 Round 1 - I am on the blue team!
0:05:38 Our team won but I scored zero goals!
0:06:24 Round 2 - I am on the Yellow Team!
0:09:33 Our team won and I got MVP for this round!
0:10:19 Round 3 - I am on the yellow team!
0:13:32 Our team won again!
If you liked my video please LIKE, SHARE and SUBSCRIBE ??? !!!
-- Roblox Fall Ball By Black Dragon Game
-- About Fall Ball
Push the ball into the goal!
Rush, push the ball with your friends,
Work together to win!
Be MVP!!!!!!!!!!
Roblox Fall Ball Created 1/21/2021, Updated 2/10/2021, Max Players 12, Genre All. (Online Multiplayer Game, Fall Ball, Fall Guys, Soccer, Soccer Game)
-- Yesterday Gamelog
- ROBLOX DARE TO COOK! PERFECT TEAMWORK COOKING and MVP - https://chloetuberchannel.blogspot.com/2021/02/roblox-dare-to-cook-perfect-teamwork.html
Let me know in the comment what game you would like to see me play.
I Love you all Chloe Tubers!
Roblox Fall Ball Gameplay / Chloe Lim February 2021 Gamelog / #FallBall / #FallGuys / #SoccerGame
Click Here to Visit