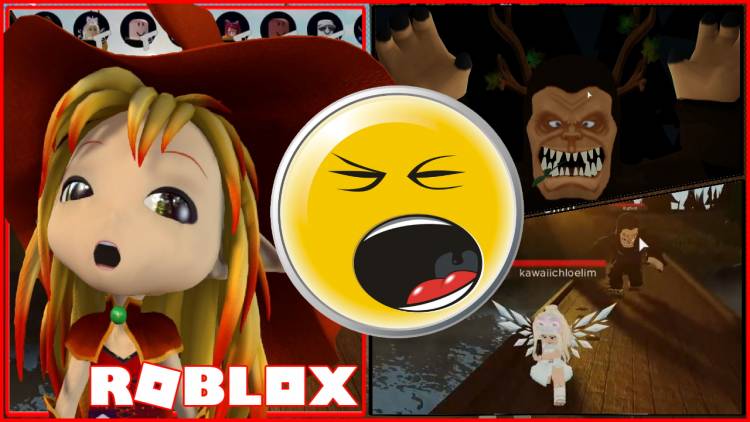 Roblox Bigfoot Gamelog - March 20 2020
-- Use these time point to skip to the section in the video:
0:02:45 Round 1!
0:04:58 Round 2!
0:05:49 Found Bigfoot but couldn't kill it!
0:07:50 Round 3! Chocolate is Bigfoot!
0:14:14 Round 4!
0:20:49 Round 5! Linus is Bigfoot!
0:23:11 Round 6! Linus is Bigfoot AGAIN!
0:30:11 Round 7!
0:33:05 We killed Bigfoot!
0:34:16 Round 8! Wanted to end the video but FOUND a DRONE!
0:36:53 Found Bigfoot but he's AFK! I killed him!
--
Chloe Roblox Store
(GET IT NOW)
If you liked my video please LIKE, SHARE and SUBSCRIBE ??? !!!
-- Roblox BIGFOOT By Black Spruce Studio
-- About BIGFOOT
** EARN 2X TOKENS UNTIL SUNDAY 03/22/20 **
There's been some rumours that something is lurking in the woods.. something big ..
You decide to take a trip and check it out for yourself..
You had no idea that you'd have to take matters into your own hands.
This game is BRAND NEW. Expect bugs & shutdowns!
If you have a low end device, try turning off "High Quality" in the Settings menu in game!
Hunters: Enter the isolated forest that is Bigfoot Woods, search for loot, gear up, and start your hunt to locate the one and only Bigfoot. Your tools are key! Use them to find, track, and kill the beast.
Bigfoot: Do whatever it takes to survive. Kill all hunters to take victory.
Roblox BIGFOOT Created 2/6/2020, Updated 3/19/2020, Max Players 10, Genre Horror. (Online Multiplayer Game, BIGFOOT)
-- Yesterday Gamelog
Roblox Hole Simulator Gameplay! Codes! Amazingly satisfying game just eating trash!
-
https://chloetuberchannel.blogspot.com/2020/03/roblox-hole-simulator-gameplay-codes.html
Let me know in the comment what game you would like to see me play.
I Love you all Chloe Tubers!
Roblox BIGFOOT Gameplay / Chloe Lim March 2020 Gamelog / #BigFoot / #ChloeLim / #Roblox
Click Here to Visit