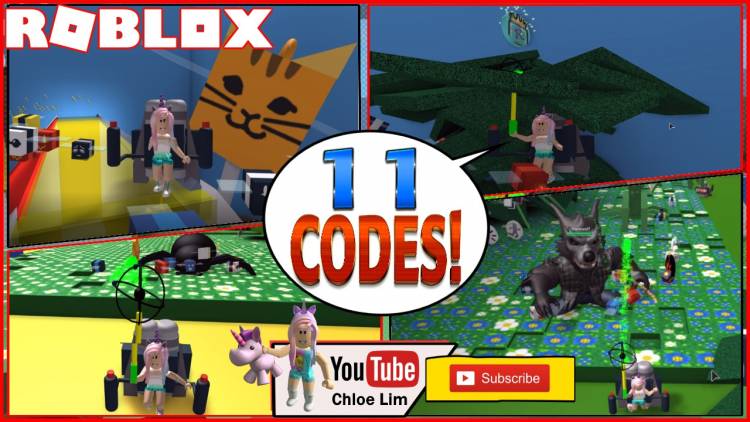 Roblox Bee Swarm Simulator Gamelog - May 20 2018
Code 1 : WAX
Code 2 : CHANGE
Code 3 : 38217
Code 4 : roof
Code 5 : cog
Code 6 : nectar
Code 7 : bopmaster
Code 8 : Connoisseur
Code 9 : buzz
Code 10: crawlers
Code 11: meow
-- Use these time point to skip to the section in the video:
0:00:42 Codes time!
0:06:09 Showing you another hidden royal jelly!
0:13:13 Back to some of my quests!
0:18:55 Could not get to the royal jelly up on the tree!
--
Chloe Roblox Store
(GET IT NOW)
If you liked my video please LIKE, SHARE and SUBSCRIBE ??? !!!
--
Roblox Bee Swarm Simulator by Onett
--
About #Bee Swarm Simulator
Roblox Bee Swarm Simulator Created 3/23/2018, Updated 5/19/2018, Max Players 5, Genre All. (Online Multiplayer Game, #BeeSwarmSimulator)
--
Yesterday Gamelog
Roblox Mining Simulator Gameplay! BLUE VAMPIRE and RED SHARK! Playing with Amazing Friends!
- https://chloetuberchannel.blogspot.com/2018/05/roblox-mining-simulator-gameplay-blue.html
Let me know in the comment what game you would like to see me play.
I Love you all Chloe Tubers!
Roblox Bee Swarm Simulator Gameplay / KawaiiChloeLim May 2018 Gamelog / Chloe Tuber Channel