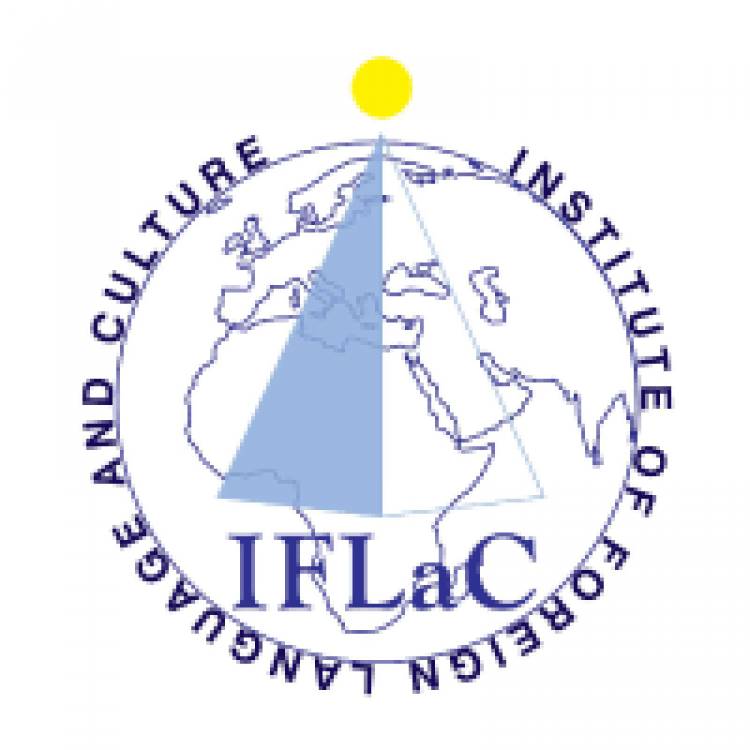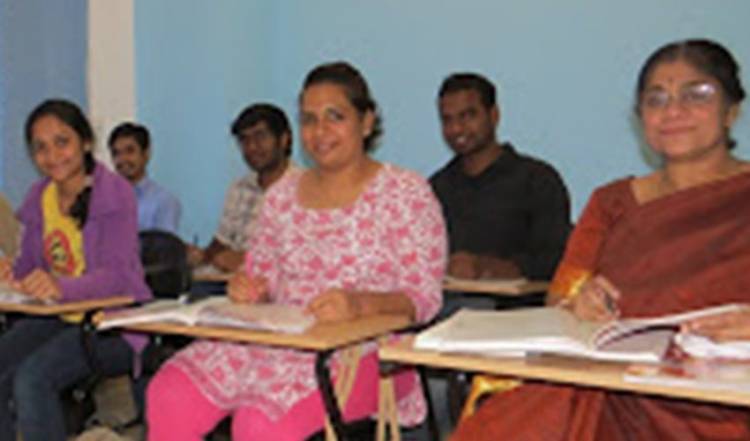 Never too old to learn a new language
Never too old to learn a new language
Three years ago Anuradha came to our institute to learn German. That time she had just retired from her job as a banker at the State Bank of India and was very excited to now be able to dedicate her free time to learning a new language. By now she has completed three levels of German and just joined our faculty of teachers. We asked her to share her experience in learning the language and what her motivation was.
1. Tell us a bit about yourself
I am Anuradha and at present I am a 63 years old retired Banker. After graduating in the commerce stream, I worked for about 40 years in Bank of India, specializing in Foreign Exchange. I have always been very much interested in literature, philosophy and in learning different languages. Due to my love for Rabindranath Tagore's work, I learned Bengali, to be able to appreciate the beauty of his writing in the original and to sing Rabindra Sangeet with authenticity. My hobbies are music, painting and trekking to exotic places, like Valley of Flowers. I love to travel a lot and I can never resist the call from mountains and oceans. My last favourite expedition was the island hopping cruise in Greece, exploring the archaeological wonders of many of the idyllic Greek islands. My future plans include Norwegian Fiords and Antarctic.
2. What motivated you to learn German?
In the pre-internet days having pen-friends was the most favourite hobby. And I used to have many pen-friends scattered throughout the world. My interest in German was sparked by a very close friend in Stamburg and my early foray into the language was during my college days. The rich cultural heritage of Germany and its profound contributions in the artistic, musical, literary and philosophical fields drew me into its magnetic folds. Learning German allows me access to the works of these great writers in the original language and fully experience the cultural ethos. Germans have also been in the forefront as innovators in scientific research and development and learning German helps me in expanding the horizon of my knowledge.
3. Who are your favourite German authors? And why?
Philosophy and the sciences have had remarkable contribution from German thinkers. The philosophy of Immanuel Kant, Georg Wilhelm Friedrich Hegel, Karl Marx and Friedrich Nietzsche have been path breaking in the field of human thought and have always remained my favourite. The literary works of Johann Wolfgang von Goethe, Thomas Mann, Franz Kafka and Hermann Hesse have always been cherished by me for their depth and profound intensity. The world of classical music is enriched by the exquisite contributions of such well-known German composers like Ludwig van Beethoven, Johann Sebastian Bach, Richard Wagner and Johannes Brams. My favourite also includes the Austrians Wolfgang Amadeus Mozart and Franz Schubert. I also love the paintings of such famous Germans artists like Anselm Kiefer, Gerhard Richter, Matthias Grünewald and Paul Klee (a Swiss German).
4. What advice would you give people of your age who would like to learn a foreign language?
Each new language is like an open window with a new outlook on the world and expands the horizon of our knowledge. As we explore through its enchanting maze, it gently unveils its splendour, treasures and of course its mysteries too. Learning a new language, sets free a spirit in us, that was hitherto bound and lends wings to our soul. And it is never 'too old' to learn a foreign language. Research has shown that learning a foreign language in old age avoids cognitive decline, stimulates the brain functions and delays significantly dementia and other mind-related diseases. It allows us above all to experience the ethos of an exotic land even without having to travel there in person.
5. Now that you are teaching German, how are you enjoying the experience?
As 'German' is my passion, teaching it to eager, receptive minds is extremely satisfying and every moment is an ever enjoyable experience. This also helps me in furthering my own knowledge as the famous quote of Benjamin Whichcote "There is no better way to learn than to teach."!
6. Having learnt German do you understand the books better?
Ja, the knowledge of German has enabled me to savour the words of such great writers like Kant and Hesse after understanding them in the original and appreciate their beauty as there is no incidence of anything being "lost in translation"! As quoted by the famous Robert Frost "Poetry is what gets lost in translation"…
by Iflac in Advices, News, Professional English