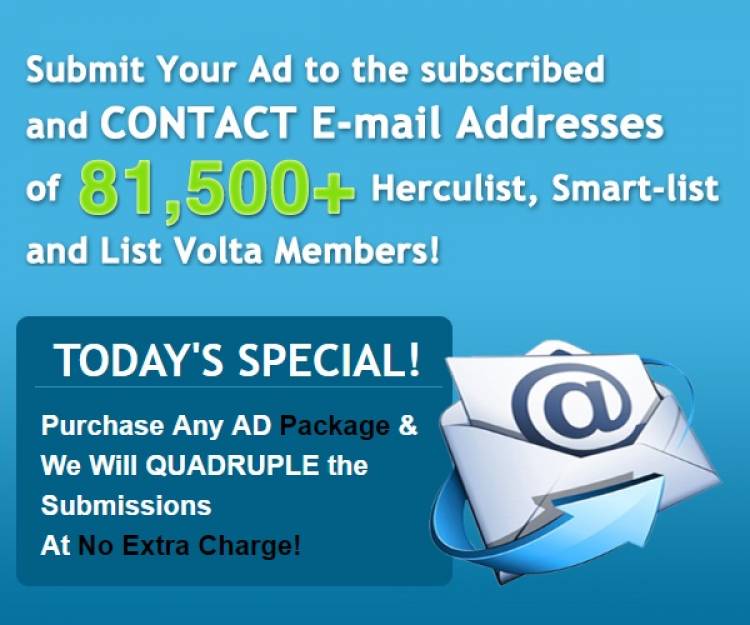 Mega-Mail AD Package
TODAY'S SPECIAL!
Purchase Any AD Package and We Will QUADRUPLE the Submissions At No Extra Charge!
Accepting Credit Card, PayPal and Payza orders! Mega-Mail ads are normally submitted within 24 hours.
Your mailbox will not be flooded because we submit your advertisment with our own e-mail addresses and servers!
Mega-Mail is an excellent vehicle for getting your ad seen by thousands! Place your ad today by selecting one of the payment options below!
Click Here to Visit