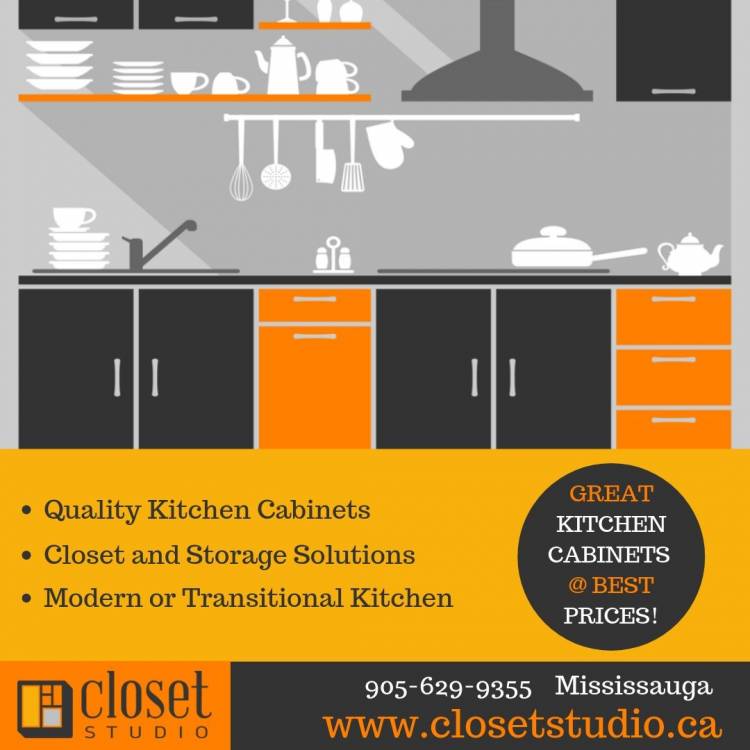 The Best Kitchen Cabinet Trends for 2020
What comes to your mind when you think of your kitchen? While some of you would associate it with that warm, intoxicating aroma of a freshly-baked cake, others would be reminded of family-time filled with laughter and love. Perhaps this is why the kitchen is not only an integral part of your home but is also your happy place.
A kitchen should not only be highly functional, but it should also have cozy interiors so you can enjoy your time there. If you are planning to remodel your kitchen or looking for innovative closet storage solutions, follow these ideas.
Organize with Concealed Storage
Opt for kitchen cabinet solutions that allow plenty of clever, hidden storage. You can choose from among a wide range of functionalities like pull-out drawers, overhead shutters, trolleys, etc. To maintain symmetry, you can even hide your kitchen electronics like the dishwasher and oven behind the cabinets. This will give a cleaner look to the kitchen without breaking the cabinetry.
Choose from a Wide Range of Colours
While selecting colours, the only question worth asking is if you can live with that particular shade for a long time. Go for softer or pastel hues if you are not too experimental. You can break the monotony of one colour by choosing metallic accents like golden lamps above the island counter. For a more dramatic appeal, you can go for metallic hues for the kitchen cabinet solutions.
The latest trends in 2020 involve painting one or more areas like the wall cabinets or base cabinets in a striking colour like navy blue, red or even yellow.
Add an Accent Piece
Who says you can't have fun in your kitchen? You can add a quirky accent piece to reflect your personality. For instance, you can add a dash of colour with a bright-coloured appliance. You can go as wild as a red or yellow refrigerator. However, it can be a bit pricey. If you do not want to splurge on appliances, you can add eye-catching wallpapers or a colourful piece of art.
You can also decorate with your pots, pans, spices, and even display your serve-ware in creative ways. The easiest way is to use some indoor plants or fruits to decorate.
Select the Right Counter-top
The latest trend is to go as dark as possible for your counter-tops. You can opt for the deepest shades of black and go for granite or quartz material. You can also look for dark browns and greys as these colours complement most cabinet shades. However, if dark is not your thing, you can opt for softer colours like whites and beige in materials like marbles and soapstones. However, these materials require more work for cleaning and maintenance.
If you are looking for a kitchen cabinet in Mississauga, you can reach out to us at www.closetstudio.ca. We provide a wide range of kitchen cabinet solutions that can help in appreciating the value of your house in terms of appeal and functionality. While our modern kitchen storage solutions are flat and sleek, we also have an extensive range of transitional kitchens for a more rich and elegant look.
Click Here to Visit