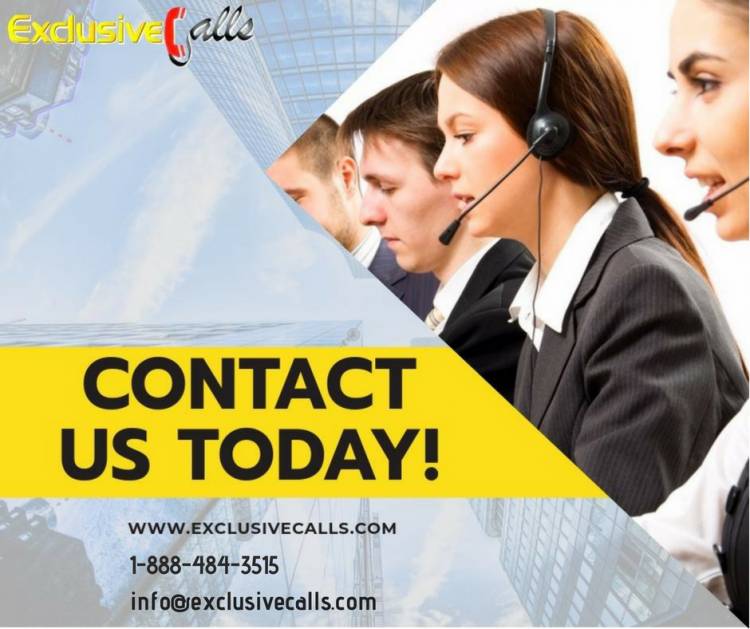 Guidelines to Hire an Appointment Setting Company
It won't be wrong to say that appointment setting is the holy grail of sales and a solution to all your revenue related issues. It can add a powerful competitive advantage to the growth strategy of your business. But initiating calls without collecting, analyzing and turning customer data into information drive no results. That is why when it comes to hiring an appointment setting firm in USA you must ensure that the company you select is capable of performing a comprehensive data analysis, monitor call history and create customized report.
Many small and medium business owners often get skeptical while hiring an appointment setting firm. If you have the same story then this blog is for you. Here I will be sharing some guidelines on hiring a suitable appointment setting firm that will help you get rid of all your confusion and dilemma regarding this issue.
1. Choose the one who understands your industry
Google search results show a number of generic appointment setting firms. Appointment setters in most of these firms call a group of decision makers for various types of businesses which indicates their incapability of screening prospects. Calling those who are not interested to buy your products or services is nothing but wastage of time and resources. To avoid such incidents you should always go for the firm that specializes in making MSP calls and understands your business needs.
2. Experience
Always remember that appointment setting services make calls on your behalf which has a direct impact on the success of the project. Making calls is no big deal but it takes an experienced and skilled sales associate to effectively involve prospects. You can ask the firm you choose about the average age of the callers in their sales team and also their experience so that they can successfully find you the right prospect that you need for your organization.
3. Prioritize quality over quantity
When you are finally signing the deal with an appointment setting firm make sure that you pay for its quality instead of paying for each lead. In the world of appointment setting buying leads means encouraging a wrong behavior. Not only that the end result will also not be in your favor. This is because when you pay for each prospect, you might get a lot of prospects but most of them will not be interested in your business. The appointment setter will also focus on increasing the quantity of prospects instead of quality. This is the reason why paying for quality is more beneficial than paying for quantity. Meeting with three decision makers who are interested in your industry will generate more revenue for you than meeting with 10 people who have no connection with it.
4. Improve sales process
A strong sales process is crucial in this operation. An appointment setter has to be an eloquent speaker. A cold conversation fails to impress prospects. Using practiced sales process will definitely improve his or her skills to close a conversation successfully. A good conversation will always build a positive reputation of your company in the prospects' mind. The biggest advantage of this is that even if the operation is not successful, the prospect can recommend your company's name to others who might be interested in it.
5. Rates
Low rates are undoubtedly attractive but when it comes to the service quality the scenario is different. Low rates might even mean that you need to sacrifice a high level of service or optimal result. Instead of the price, you must look at the firm's ability to deliver you your preferred result. After all you are hiring an appointment setting firm to generate leads not to waste your internal resources.
So when you search for a suitable B2B appointment setting companies in the USA, keep these above mentioned points in mind. In order to measure the effectiveness of the reports generated by the appointment setting team you hired, go through the track record of the appointment setter's productivity to get a clear picture of it.
Click Here to Visit