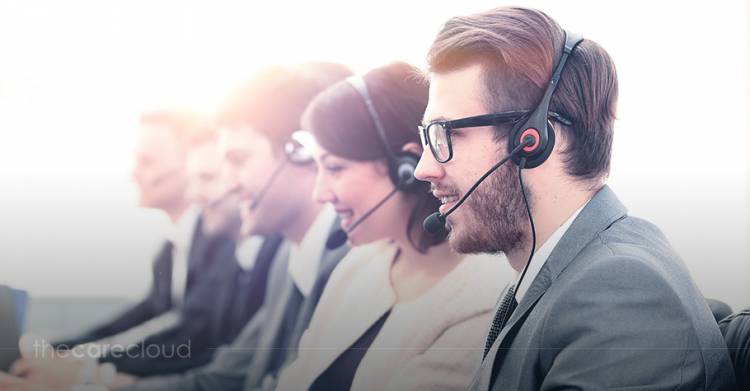 Contact Centers plus Business Intelligence – The Formula for Success
Organizations operating across verticals have experienced a data overload over the last few years and contact centers are no different. Also known as e-contact centers or customer interaction centers, they work as an omnichannel customer center that offers voice over IP (VoIP), chat, email, and web support. Contact centers are the locus of customer data. Reams of data is generated each day and managing this information can be tedious, making customer handling time-consuming and error prone. This is where Business Intelligence (BI) tools come into picture. BI tools and software help manage, structure, store, analyze and retrieve data with ease as and when required.
Here's how integrating Business Intelligence solutions will work in favor of contact centers.
Transparency is extremely critical for contact centers. Having an unambiguous atmosphere helps keep the system straightforward. Further, raw data is of no use if it is not converted into meaningful information. BI tools help gain insights into customer behavior and preferences as well as understand where the organization stands with respect to its competitors. It offers great market intelligence and business insights.
Leveraging BI tools can help contact centers save time drastically. Apart from managing data, some BI tools automate tasks that typically would require human intervention. These include automating tasks such as password change, sending automated messages, etc. BI helps resolve tickets efficiently as service requests are handled in a more systematic fashion, without compromising on accuracy.
Further, the Return on Investment (ROI) of the organization can be positively influenced with the help of BI which aids strategic planning and decision-making –
Contact centers can take their business to the next level with the integration of BI from Netlink. The CareCloud's Contact Center solution from Netlink is driven by Robotic Process Automation, Artificial Intelligence and Business Intelligence. It offers several modules such as:
Audit as many classes as desired at less than half the cost of traditional human-based audits
Gauge effectiveness of training programs, how training is being facilitated, and its operational performance impact
Business Intelligence Plus
Get "actionable insights" from recorded calls, CRM, workforce management systems and legacy applications
Measure campaign and sales performance, call quality, compliance, CSAT, ARPU, AHT, first call resolution and more with interactive ready-to-deploy packages
Voice Analytics Plus
Leverage the best-in-class call recording and natural language solutions with the power of the user-friendly Business Intelligence Plus platform
Complete Coaching Plus
Create customized and targeted agent self-coaching plans
Ensure continued focus and improvement with built-in progress tracker and monitoring
Provide effective coaching content assignment and predictions of timeframe with Artificial Intelligence
Contact centers can deliver better services and take corrective actions by using the intelligence derived from BI tools.
The CareCloud
The CareCloud is Netlink's cloud-based Business Intelligence and Analytics platform blended with integration and customization services—delivering all you need to make informed business decisions. The CareCloud is an all-inclusive solution providing software, hardware, connectivity, configuration and ongoing services, and can be rolled out with no CAPEX and minimal IT involvement. In comparison with the traditional BI vendors, our platform can go live in a relatively shorter time (upto 12 weeks) and with a lower total cost of ownership (TCO).
Click Here to Visit