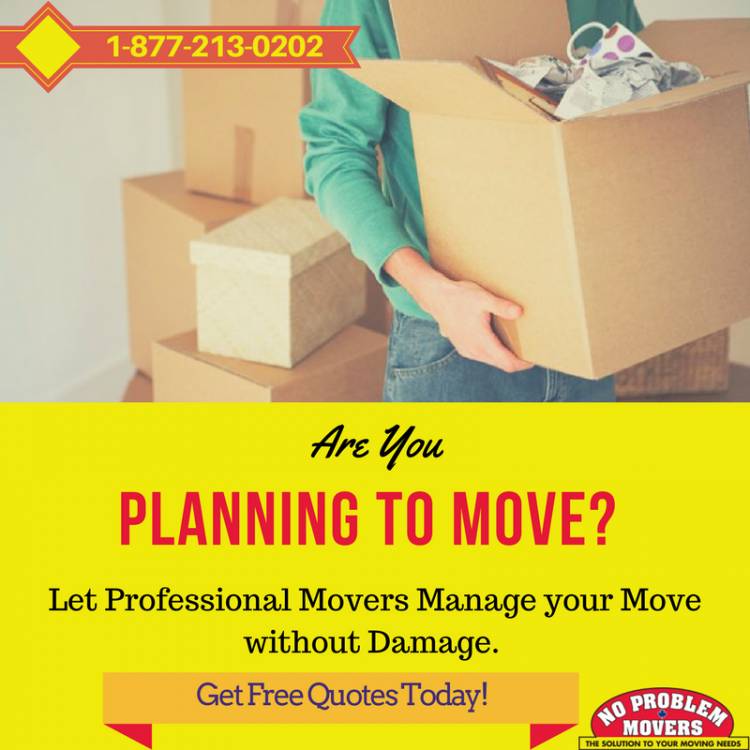 A Little Homework before Moving to a New Destination
Browsing for professional packing and moving companies is a huge mission, as we all know. Whether you require a long distance moving company or a local chap possessing a rental truck, your research will take you to a lot of names to consider. But, how will you realize if the company you are talking to is the best one for you?
A little homework will help you hire professional movers. Learn if the company you are looking at has the credentials to handle your move safely and cost-effectively.
Check the Experience
If the company you just had a world with is a newly established, it would be hard to acquaint whether it would have the credentials to fulfill your needs. If it is a long distance, national, or international move, it is highly recommended to pin down packers and movers with the maximum experience possible in the field. On the other hand, for local or short distance move, you don't need to think much about how long the company is into business. Pay your particular attention to the overall estimation and the queries they need to be answered. This will make sure that the company, even if not highly experienced, is proficient and cares about your needs.
Check Licensing and Insurance Details
Packers and Movers that are not insured and licensed can jeopardize your move completely. They could be a big risk for your hard earned property. The best way to check this out is the company's website. Licensing and insurance details are normally listed on the website homepage or in the "about us" section. If not mentioned in the website, it's not bad to ask them to show the proof of being insured.
Check if the Company can Accommodate your Needs
Another important thing you should check is the span of work your prospective moving company seems capable to perform. Movers performing house-to-house services within the territory may not have the right equipment and resources to move your special items. So, if you are having special items like a pool table, pianos, safes & lockers, etc. make the movers be notified about the specialist. The best and reliable packers and movers, owing to both - the experience and hands - will be able to facilitate your needs.
Check the Company's Reviews and Feedbacks
Review the company's past customer reviews and feedbacks. You can navigate through the testimonial page, or social media links like Google or Facebook to check the reviews. Nowadays, star ratings are the most preferred way to identify if the company is reliable or not. Companies with 4 and more stars seem to be the great options to work with. Star ratings might tempt you to hire or discredit a company, but it is advisable to avoid them at times especially if you have reviews to view. Remember, customers always have good or bad things to say about a company and its services.
Check the Moving Tools
There will be many packers and movers companies near you offering an array of services. Some companies hire heavy tools and/or assets from other franchises or another transport owner that may rent out their truck. Ask movers about the type of equipment or tools they use. Do they own them or they hire? In addition, some heavy accessories or items require a crane or industrial forklift to move. Moving specialists should know precisely what equipment for what item is required. Don't hesitate to ask them if they have the right equipment available. Companies that own required equipment can accommodate any sort of sudden changes. Movers that don't transport big items on frequent bases usually don't invest in big trucks and cranes. They rather prefer to rent them depending on the requirements. But, renting the tools might slow down the moving process for being helpless without the rental availability.
Choose the Best Packers and Movers for You
What exactly you should look for when hiring a packing and moving company? It will be complicated to get a valid answer to the question. Just be comfortable with your choice. Get moving quotes and find out what equipment and services the best movers in Toronto will offer you to get your belongings from your present destination to the new one. The key factors weighing for your choice should be the price, area of service, equipment, flexibility, and warehouse storage capacity. Remember, to experience a successful and hassle-free move, it is imperative to hire the right service provider you can trust to entrust your valuable possessions.
Click Here to Visit