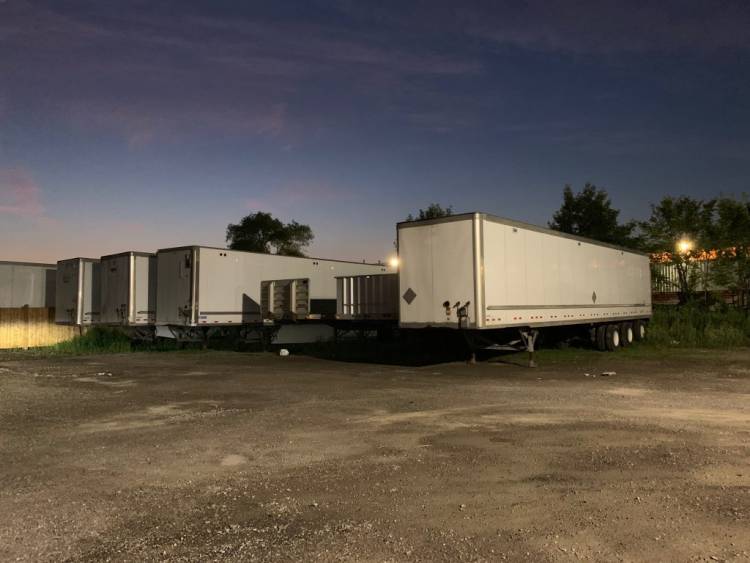 6 Useful Tips to Buy a Used Semi Trailer
If you are in need of a semi trailer, you can always consider buying a used one as it can save you a significant amount of money. Apart from this, you might also get a larger trailer or the one that is loaded with features within your budget if you opt for the used one.
However, you need to keep certain things in mind before gearing up to buy a used truck to get an in depth understanding of the buying procedure. For example your budget and compatibility between the trailer and the truck that will be hauling it are two main factors that need to be kept in mind while purchasing. Besides this, the other factors are the following.
Bellow are 6 useful Tips for Buying a Used Semi-Trailer
1. Recognize your needs
Before everything else, you need to identify your needs related to your semi trailer. Make sure that the truck is compatible with the certain type of trailer. you need to find out if there are any specific considerations that you need to bear in your mind while researching.
2. Length of the trailer
The length of the trailer also falls under the category of primary considerations. When you are looking for an alternate to a trailer of given length, you need to decide whether something longer than that will be a suitable choice for you. For instance if a large portion of the trailer was often left empty then you must opt for a shorter one to increase fuel efficiency.
3. Budget
As mentioned above budget is one of the major aspects of buying a used semi trailer. It is a good idea to browse through trailer listings to get knowledge on trailer prices and their ages. You can make a list of the features that you need in your trailer before fixing the budget. Generally automatic trailers come with expensive features. For example a trailer equipped with air ride suspension might be costly but they are worth the price as they are very much stable when it comes to speed.
4. Check its compatibility, background and market
While selecting a used semi trailer, you need to ensure that trailer you choose is compatible with your truck. Budget is undoubtedly an important factor here but you should know that lower price does not always offer you a great value. Make an online research by typing used truck dealer near me to check prices and options available for you. Don't forget to check whether the seller is an independent broker or an owner and why the trailer is being sold. You also need to verify its service records and make sure that the replacement parts of the trailer are easily available in the market.
5. Check structural component
Stay away from the trailers that have damaged undercarriage or have rust developed. In order to examine it, you need to get under the trailer. when it comes to trailers a rusty surface is not that harmful as proper care and maintenance are enough to take care of it but structural rust indicates a shorter lifespan. You should also carefully look for cracks, irregular formation etc as these could lead to costly repairs in future.
6. Safety
Last but not the least, the safety of your trailer should never be taken lightly. A vehicle's safety is directly connected to its brakes, electronic systems, lights and tires. Go for a trailer that has recently passed through a safety inspection and have been cleared for the road. Examine the state of the tire, tread wear and wheel condition, brakes, lights etc of every trailer that you find impressive.
A thorough research and following the above mentioned points will be helpful for you in buying a used semi trailer for your needs.
Click Here to Visit